Don't miss the fun and excitement of this year's Central States Regional at the beautiful Grand Geneva Resort and Spa!

October 20-26, 2014

For Special Bridge Room Rate until 9/22, call the Grand Geneva at 262-248-8811 or 800-558-3417.
Free lunch on Wednesday and Sunday!

Hospitality Suite: Tuesday – Saturday 10:30 – midnight

Ice cream bars Monday night
Fruit daily
Daily Bulletins

Free Morning Coffee and Breakfast Breads

(while they last)
Free Evening Coffee (while it lasts)
Free I/N Dinner on Thursday Night
Something for everyone … and of course, Bridge, Bridge, Bridge!

Check out the flyer for complete information!!!
299ER SILVER POINT SECTIONAL - Standard Entry Fees Apply
Saturday, Sept 27 and Sunday Sept 28 in Darien!!
Darien Sportsplex, 451 Plainfield Road, Darien IL.
630.789.6666 (for site location information only!)
Call or write:
Mike Cochran at 847.846.8025
cochram1@yahoo.com
Angie Clark at 847.272.1060
angieclark@comcast.net
Win Silver at the Darien Sportsplex on Sept 27 and Sept 28th
Psssst! Have you heard the news???
Starting Saturday November 1st, Daryl Novick and the Ace of Clubs will be opening a new Saturday game in Glenview!
Come join us for a fun day of bridge at 2050 N Claire Ct., Glenview, Illinois
inside the Midwest Palliative and Care Center's administration building (It's gorgeous!)
There is a LARGE parking lot right across the street from the building.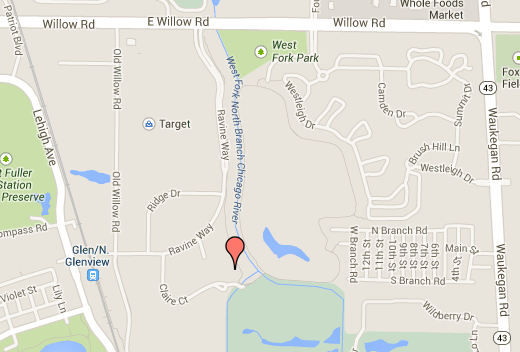 The first game will be Saturday November 1st

*** Game time will be 11am SHARP (as in don't be late!) ***

Bagels and cream cheese and fresh fruit and snacks will be served.
computerized scoring * hand records * great lighting
Many people have serious, and even life threatening, allergic reactions to scented lotions, perfumes, colognes and other scents. The CCBA and club owners seek your cooperation to avoid these situations by coming to all bridge events "scent-free."

Please help us by abiding to our new policy. Thank you for your consideration.